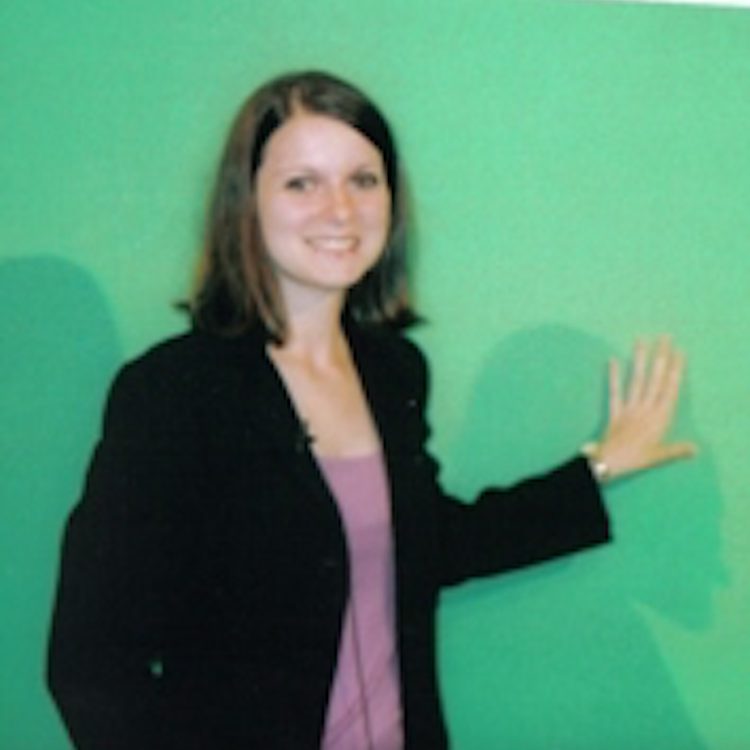 Emily Baird is getting her start in news at WHIZ, having joined in September 2008. Originally from the Youngstown area, Emily attended school at Ohio University and was a student in the E.W. Scripps School of Journalism. It was here that she received her broadcast journalism degree, her meteorology minor, and her specialization in geography.
During her four years at OU, Emily became an active member of the news and weather team at WOUB. She reported, produced, anchored news, and anchored weather for NewsWatch-a completely student-produced nightly newscast. It was because of her time here that she became very familiar with coverage in Southeastern Ohio. As a Senior, Emily was named head weather coordinator/producer. Some of her roles for that position included producing an on-air forecast for the OU football games, training new recruits, and maintaining consistency within the weather department.
The OU Geography Department also employed Emily. She was a forecaster for Scalia Lab, and worked with one of her geography professors too, becoming a Lab Teaching Assistant for two quarters. She taught one lab for the course Introduction to Weather and another lab for the course Introduction to Meteorology.
It has always been a dream of Emily's to forecast weather on-air. She has been working toward that childhood goal since she was five. Her fascination with weather started one day when she was watching the Weather Channel to see if she would have a snow day from school, and she has been hooked ever since then.
When Emily is not watching the weather or working, she enjoys skiing, watching movies, cooking, and spending time with her family and friends.