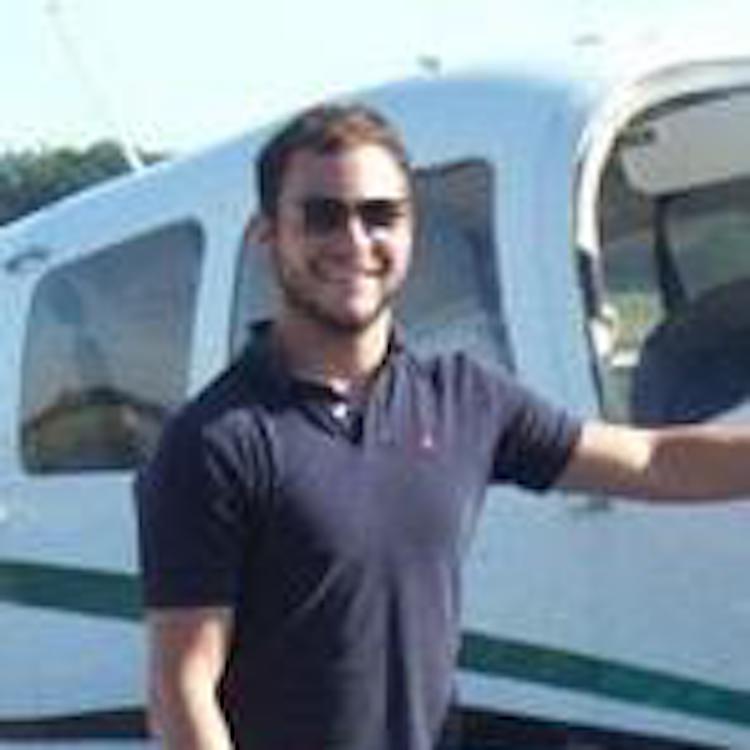 Evan Webb is a senior majoring in Aviation Flight Science and Aviation Flight Management, with minors in Meteorology and Business Administration. He was born and raised in Salem, Ohio, a suburb southwest of Youngstown. He graduated from Salem High School in 2007. He is a member of the Ohio University Student Senate as the Senator for the Russ College of Engineering and Technology and Vice Commissioner of Academic Affairs, OU Aviation Student Council (served as President 2009-2010). He also works as a building manager for the University's student union building Baker Center where he oversees day to day operations and supervises other student employees.
He decided to add the Meteorology minor to better assist him in becoming a safer pilot and becoming more aware of the weather around him. He has been interested in meteorology since he was young watching storms.
In his free time he enjoys spending time with family and friends, saltwater and freshwater fishing, hunting, football, basketball and baseball, cooking, playing piano, and being active outdoors.