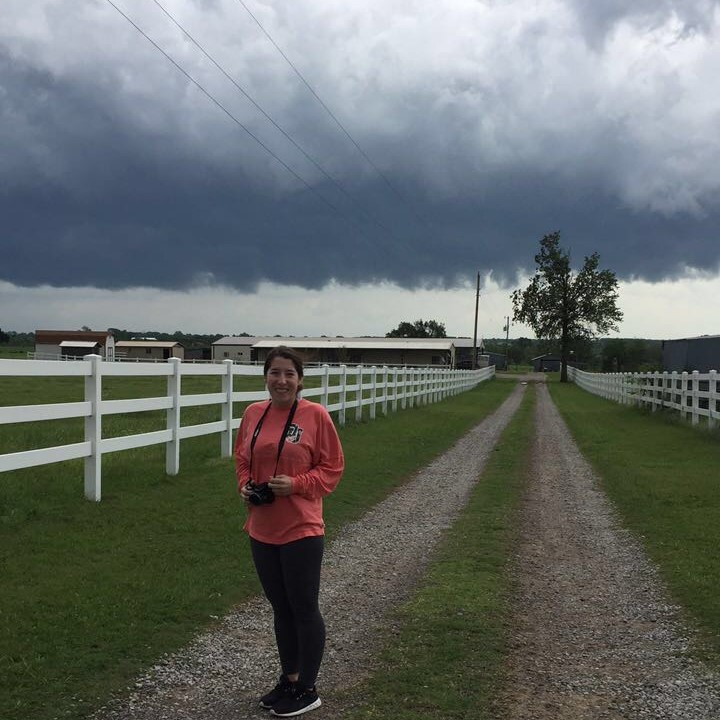 Susie Beveridge was the first meteorology student to graduate from Ohio University in the Honors Tutorial College. This program allows students to work alongside faculty and conduct undergraduate research. Under the supervision of Dr. Jana Houser, she completed an undergraduate honors thesis titled, Quantifying the Relationship Between Southern-end Supercells and Tornado Production. She was the lead author on a refereed manuscript for this work, which was published in the Electronic Journal of Severe Storms Meteorology.
Throughout her time at Ohio University, Susie was actively involved in the Ohio University Student Chapter of the American Meteorological Society. She served as a co-chair for the AMS poster committee during the 2016/17 academic year and was secretary of the club during the 2017/18 academic year. Additionally, she was a recipient of the NOAA Ernest F. Hollings Undergraduate Scholarship, the Larry R. Johnson Memorial Scholarship awarded by the AMS, and numerous scholarships awarded by the Department of Geography. She completed her NOAA Hollings internship at the National Severe Storms Laboratory in Norman, Oklahoma. She also interned at WXIX-TV in Cincinnati, OH.
Susie received her master's degree in Atmospheric Science from Purdue University. She worked under the supervision of Dr. Robin Tanamachi and her thesis was titled, Quality Control and Verification of Doppler Spectra Collected from a Vertically Pointing FMCW Radar Deployed During VORTEX-Southeast. She now works as a NOAA federal contractor at the NWS Sterling Field Support Center on the Radiosonde Frequency Migration Project.